News to Date
For a quick overview of upcoming events:
See 'Diary Dates' on this page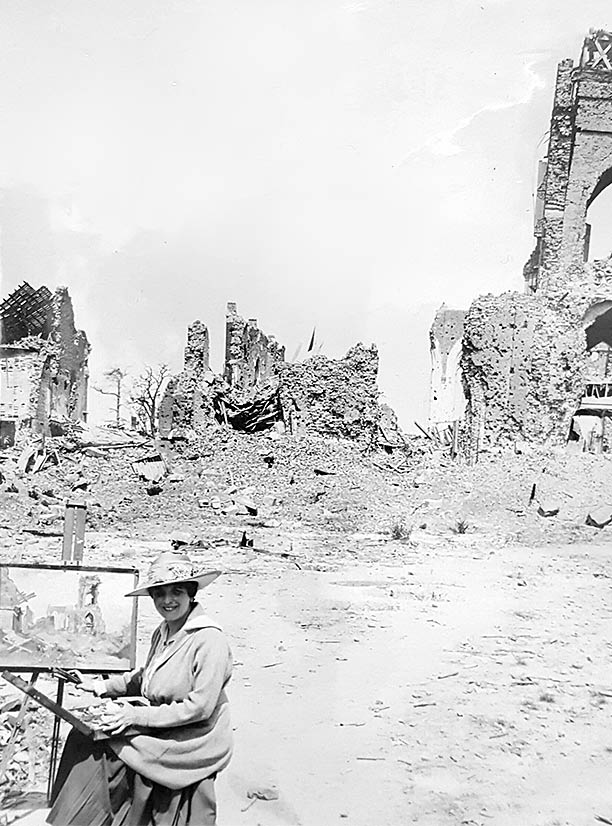 >
On the Western Front
April/May, 2017
The photograph shows Australian artist Evelyn Chapman painting a ruined church at Villers-Bretonneux on the Western Front in 1919. Wendy is currently making a study of Evelyn together with a visit to this location.

---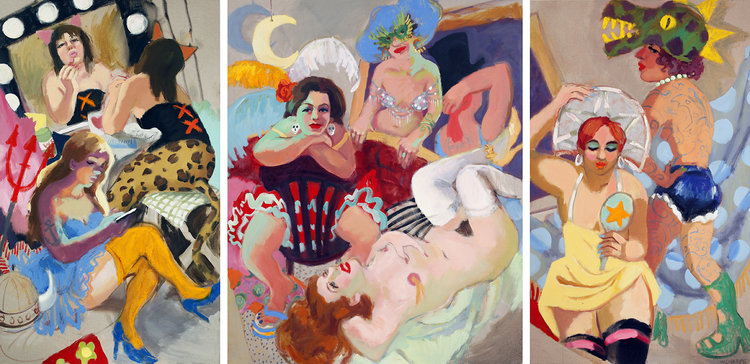 4th March - 3rd April 2017
Aarwun Gallery hosted a special burlesque performance from Rebelle Velveteen, creating a memorable opening to Wendy's recent exhibition 'Burlesque & Circus.' The exhibition has now closed after it's 4 week run...see image and article at Aarwun Gallery website (link below).
WEBSITE LINK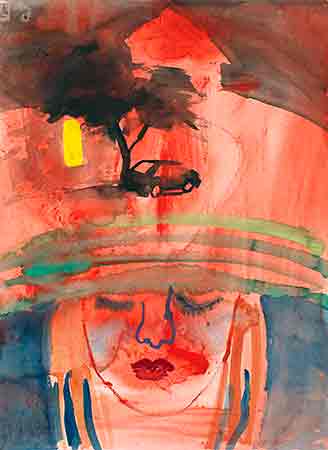 Sydney - 18th February - 25th March 2017
'House of Dreams' & 'The Book of Constant Stars' a new installation / exhibition of works on paper by Wendy Sharpe.
WEBSITE LINK